I reckon it's important to know who the guys are who walked the track.
You can compare your level of experience, fitness, etc against them to give you a bit of confidence in what you're doing and/or what we're saying.
Neil (real name Trevor) – 46 yo miner from Kalgoorlie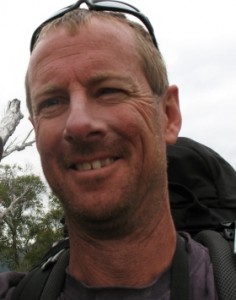 Neil is an experienced bushman who thrives in the deserts of Western Australian, taking every opportunity to take off into the bush on his days off.
He's also walked a fair bit in Tasmania and has now pretty much covered every walking track.
A skinny, average fitness guy who has all the good gear because, as I said, he's a miner from WA who is single – means he has more money than a horse has hair and can afford to buy the good gear.
Brendon – 44 yo business guy from the Gold Coast (originally from Tassie I hasten to add!)
Done a little bushwalking in the past with the longest being 21 kms.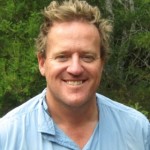 A fat, unfit guy who has a history of doing lots of endurance stuff…..and then getting unfit again.
The best looking of the walkers, Brendon (in an amazing co-incidence!) also controls what gets said on this web site.
Jack – 17 yo student from the Gold Coast (son of Brendon, nephew of Neil)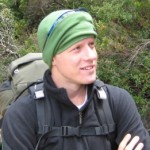 Very experienced bushwalker who is one of Australia's fittest kids.
Big claim that but…….
These days Jack (he's 28 now) continues to live the life of Riley, and is about to raft the Franklin in late December 2020.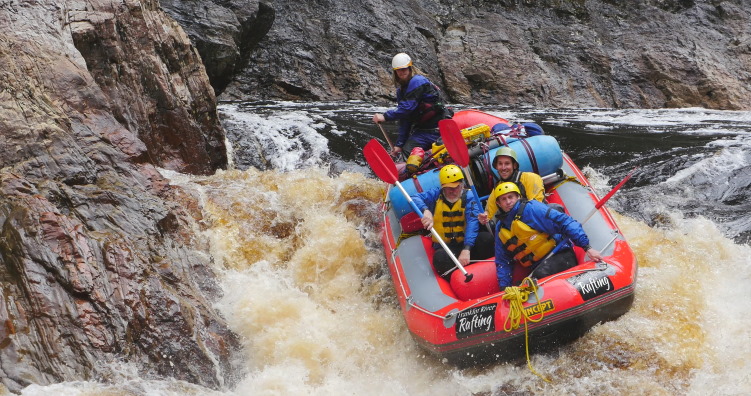 Harry – 15 yo student from the Gold Coast (son of Brendon, nephew of Neil)
The better looking of the 2 sons (he looks just like his dad!), Harry is also very, very fit.
A skinny 6 foot 3 inch guy, Harry is the only person to have completed every event at the Gold Coast Marathon running festival – he ran his first marathon when he was a 15 yo.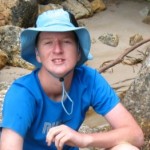 A 5 time finisher of the the 96 km Kokoda Challenge – Harry was also a member of the team that broke the 96 km Kokoda Challenge schoolboy record in July 2010.
He also cycled 1,000 kms across Australia to support Jack on his ride across Australia because that's the sort of brother he is!  He's a bit of a hero – just ask him ;o)
All 4 Together + Phil