Training – Walk Those Hills
Here's my big tip if you haven't done a lot of bushwalking lately – add some weight to your backpack and start walking up hills and steps.
Nothing will get you fitter for this walk than lugging a 20 kg backpack up steps at the office or that big hill near your home.
Gear – Make A List
I've put together a spreadsheet of our gear so you can see what we took.
It's not perfect, but hopefully it will give you a base checklist for your own list.
It's provided in 3 different formats:
South Coast Track Gear List – PDF file
South Coast Track Gear List – Excel Spreadsheet
South Coast Track Gear List – Google Doc
Hope that helps!
Par Avion – Specialise In Melaleuca Flights
(99% of people fly into Melaleuca and walk out to Cockle Creek.  If you walk from Cockle Creek to Melaleuca you can be stuck there for a few days while the weather clears so the plane can land.)
These guys are great, super friendly and have been doing these flights for many, many years (my dad took me up in a Par Avion plane for a joyflight when I was about 8 yo).
Web Site: Par Avion – Bushwalking
Ph: (03) 6248 5390
And if you book with Par Avion tell Shannon I sent you – he's a great bloke who loves his flying.
Flights go every day at times convenient to you
Experienced – they do these flights all day, every day
They fly a twin engine aircraft to Melaleuca.
Par Avion are located 15 minutes out of the centre of Hobart and 5 minutes from Hobart Airport.

The guys at Par Avion have gas for your stove (of every variety) stored at Melaleuca, so all you need to do is let the pilot know how much you need, pay before you jump on the plane and the pilot will give you the gas once you land.
Parks and Wildlife Services Tasmania requires that you have a National Park Pass before entering a National Park (i.e. before flying to Melaleuca).
National Park Passes are available from Par Avion for $30 (I bought ours from the Parks and Wildlife Service in Murray Street, Hobart – tons of shops also sell them).
Open 7 Days Per Week
Contact Par Avion 7 days a week on:
Phone: (03) 6248 5390
Email: flights@paravion.com.au
Transport To/From Cockle Creek
Tassie Road Trips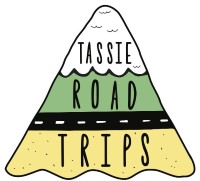 Joe Graff and the team at Tassie Road Trips can organise to pick you up at the end of the trek.
Tassie Road Trips is happy to assist. Give Joe a call on 0455 227 536 or go to his contact page.
Tasmanian Expeditions

The team at Tasmanian Expeditions have pioneered commercial guided trips on the South Coast Track (since 1983).
Their knowledgeable guides will lead you through a true wilderness experience and the challenge of a lifetime.
No special skills are required other than excellent fitness and an open, flexible approach to being in remote areas for consecutive days.
Take a look below at a video by Australian Geographic featuring the team.
Contact Tasmanian Expeditions
Web Site:  www.tasmanianexpeditions.com.au
Ph: 1300 666 856
South Coast Track details here.
Books & Maps
Without question, the best book I found for the South Coast Track walk is John Chapman's "South Coast Track".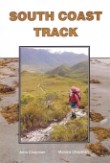 For just $19.95 you'll get what is considered the bible by most walkers walking the track.
Detailed track notes, useful maps and much more.
You can buy this book direct from us and we'll send it straight out.
The best map I found was "South Coast Walks" by TASMAP – it cost a couple of dollars at a Service Tasmania centre.